Credit
Create a highly configurable credit program that responds to your users' changing preferences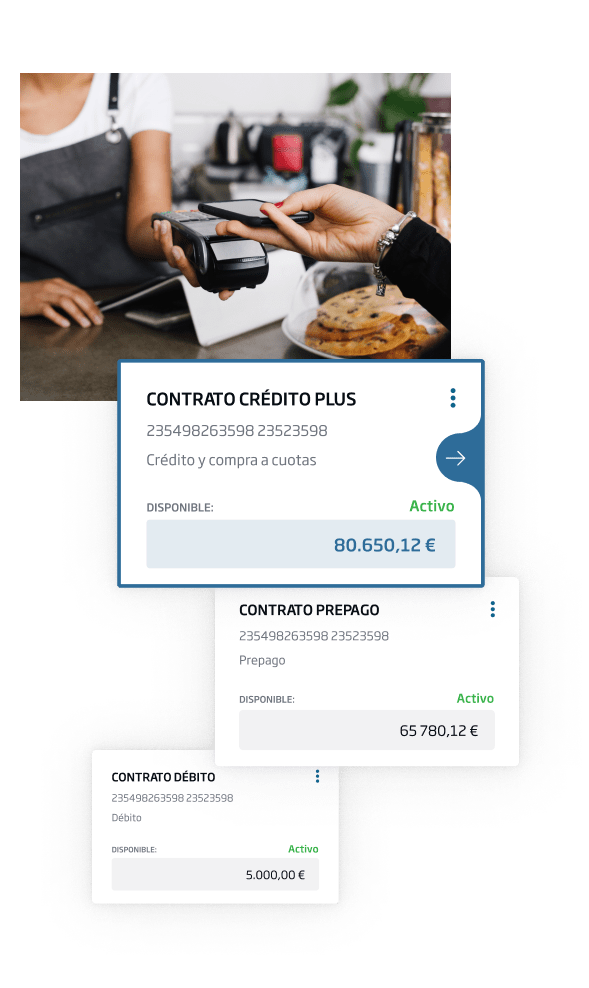 Technology, key to solving credit challenges
Little innovation in value propositions around credit, leveraged on legacy technologies, has resulted in lack of customization, excessive complexity and lack of speed of deployment of new products.
Credit institutions and fintechs can quickly deploy credit operations with more flexible controls and features that allow them to personalize the experience of an increasingly digital and mobile consumer looking to understand their expenses in real time.
Comprehensive management of credit operations
Create Custom Credit Programs
Regardless of the payment trigger (card, BNPL, etc.), define the types of operation and configure them to the specific uses for your business.
Apply Intelligence to your Credit Business
Enables and disables functionalities by having the agility and flexibility to respond to changing consumer preferences based on behavioral data.
Deliver a Digital First Experience
Design a credit program that integrates easily and quickly into the experience you offer through your app or channel.
Browse the complexity of credit
Our comprehensive card issuance platform allows you to scale your program to new markets while creating synergies with debit and prepaid.
Get to market fast
Start a credit program that integrates into your business experience at the pace demanded by fintechs.
Use Cases
Launch credit cards quickly and seamlessly using our open APIs and integrate that card experience into your application ecosystem.
Financial Inclusion

A credit card with low pre-authorized amounts that seeks to bank the population that does not yet belong to a traditional bank.

SME financing

A credit card that simplifies financial control for SMEs with the ability to define multiple additional or shared lines of credit.

Digital financing

A digital credit card managed from the app itself and certified with international schemes to operate in any geography.

Sectoral financing

Preconfigured cards that solve specific problems of companies from different sectors, with the aim of speeding up their launch to the market.

Point of sale loans

Set up your credit card to offer Buy now, Pay later options in physical merchants.