Data
Union of technology and data around payments. Deliver personalized digital services and experiences, based on the behavior and needs of your customers.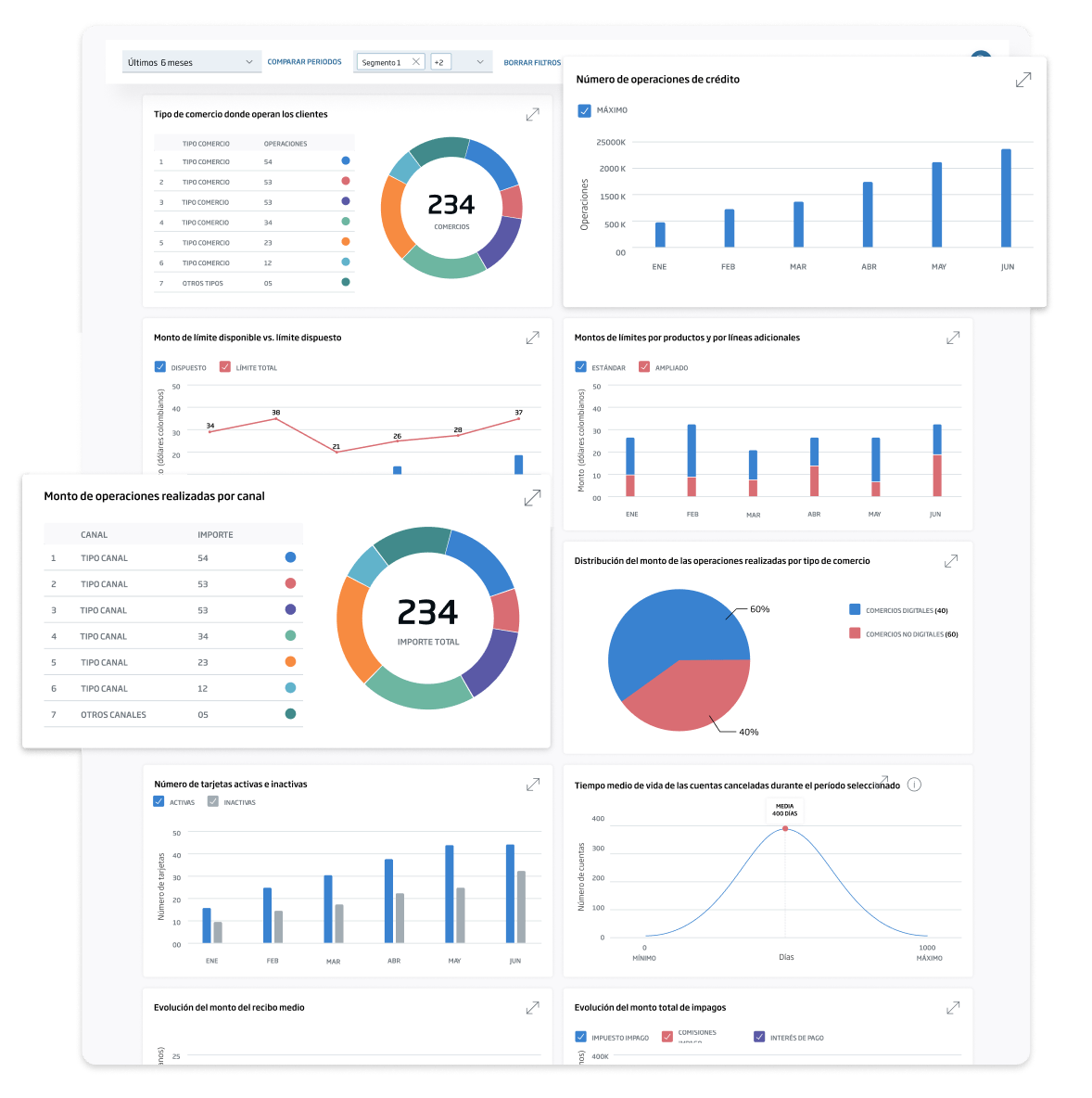 Grow your business through payment analytics
Data as a strategic asset

Drive a smarter payment experience based on the context of every customer from the exploitation of the data.

Data as business intelligence

Combines the ability to analyze, predict, and strategize. Predict at 6 months the most significant indicators of your business.

Data as a monetization lever

Develop a richer and deeper understanding of customer to build new value-added solutions on.
Accelerate decision making
Information aggregation engine
Access financial and non-financial data in real time through Open Banking to create more personalized products.
Advanced analytics
Get a real view of your customer's behavior, identify buying patterns, customize rewards, and keep transactions safer.
Real-time monitoring
Understand how your business behaves and maximize its performance by exploiting descriptive data.
Dashboard
Uses data visualization to understand analytics. Makes critical decisions from 10 predefined scorecards with over 70 KPIs of output.
Data as API
Get over 70 KPIs for card issuance via API, integrating with your own analytics systems.
Enrich the experience of your customers
Credit business
Offers additional lines of credit, after identifying the customer segment, more profit-earning and with better acquisition rates.
Loyalty
Identifies customers likely to be incorporated into a loyalty campaign based on predictive indicators of abandonment of the use of a type of card.
Chargebacks
Identifies where, when and why incidents occur, leading to decision-making that reduces the number of chargebacks.
Financing
Detect if your customers have a real need for funding through one-to-one actions driven by your analytics.