Loyalty
Strengthen the relationship with your customer by offering rewards programs associated with the consumption they make.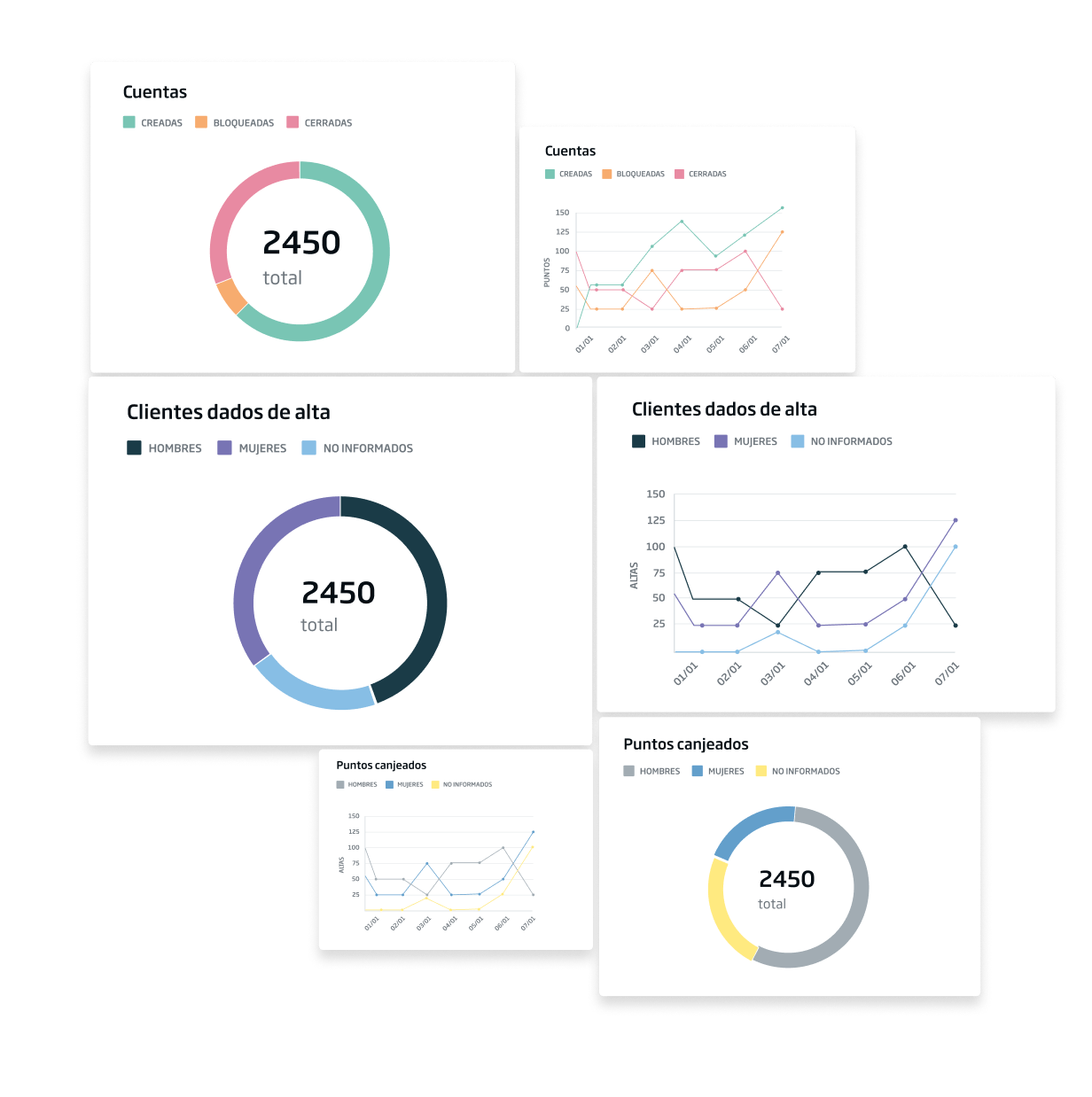 Attract new customers and encourages the activity of existing ones
The convergence of the data with loyalty

Create specific loyalty programs based on your customers' transactional data, which anticipate and meet their financial needs.

Towards a model based on the relationship with your client

Design a rewards program focused on the customer relationship and not how often they use the payment instrument. Offer the option that best suits their every situation.

A rewards system built into the payment

Offer the rewards in real time through the same payment method used and apply the benefits at the time the purchase is made.
Design programs that generate more engagement and revenue
Omnichannel loyalty program
Combines innovative technology, channels and customer experiences to deliver relevant offerings at the right time
Link rewards to your card
Allows customers to connect their payment card to your loyalty program and pay with points, coins or a combination of both
Offers end-to-end coverage
Solution capable of integrating with the necessary external systems allowing the creation of complex rules and conditioned to previous and/or subsequent events.
Measure the effectiveness of your program
Track your loyalty campaigns in real time and measure the degree of interaction and retention with your customers.